Elevate Collaborations with

V-BLAST

QR Calls
Bring your brand's message to life.

Create V-BLAST QR Calls featuring your brand collaborators.

Personalize and localize your brand messages with V-BLAST AI Voice Dubbing Technology™.

Continue the customer journey with a text message or call forwarding.

Add e-commerce to the call flow.

Collect donations.

Sell products and services.

Measure performance and analyze unique audience insights.
Thank you! Your form has been successfully submitted. An associate will be in contact shortly.

At Events: Holidays, Movie Releases, Plays, Concerts, Episode Tune-ins, Conferences, Cruises. V-BLAST QR Calls deliver the exciting message as attendees prepare to embark on an incredible journey together with your Brand! 

ON WEB & SOCIALS: A marketing marvel. Brace yourself for an electrifying revelation—utilizing a V-BLAST QR Call to Action catapults your engagement levels a whopping 60X higher than the mundane alternatives of standard social posts or online ad placements.
ON Marketing Materials: Transforming engagement, V-BLAST QR Call codes on product packaging, advertising, printed materials, and on signage offer consumers immediate access to inner sentiments shared by entertainment, sports, fashion, political, culinary, and entrepreneur collaborators.
Increased Customer Engagement:
V-BLAST QR Calls generate excitement and engagement among Fans who have purchased products.  V-BLAST QR Calls foster a sense of exclusivity and special connection, encouraging Fans to continue supporting the Brand.
Enhanced Brand Association:
  V-BLAST QR Calls reinforce the connection between the Brand and the collaborator. They serve as a testament to their collaboration, elevating the Brands image and credibility in the eyes of the consumer. 
Valuable Marketing Content: 
 Brands and approved Licensee's can showcase the V-BLAST QR Call on their website, social media, CTV, outdoor platforms, and marketing materials. Fans who receive V-BLAST QR Calls are more inclined to convert and share.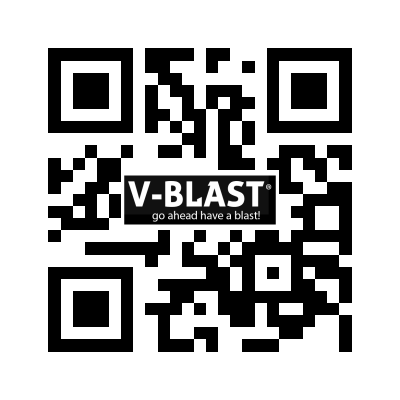 Welcome to V-BLAST. We deliver personalized, entertaining messages on a one-to-one basis at scale. Work with us and you'll be in good company: